Image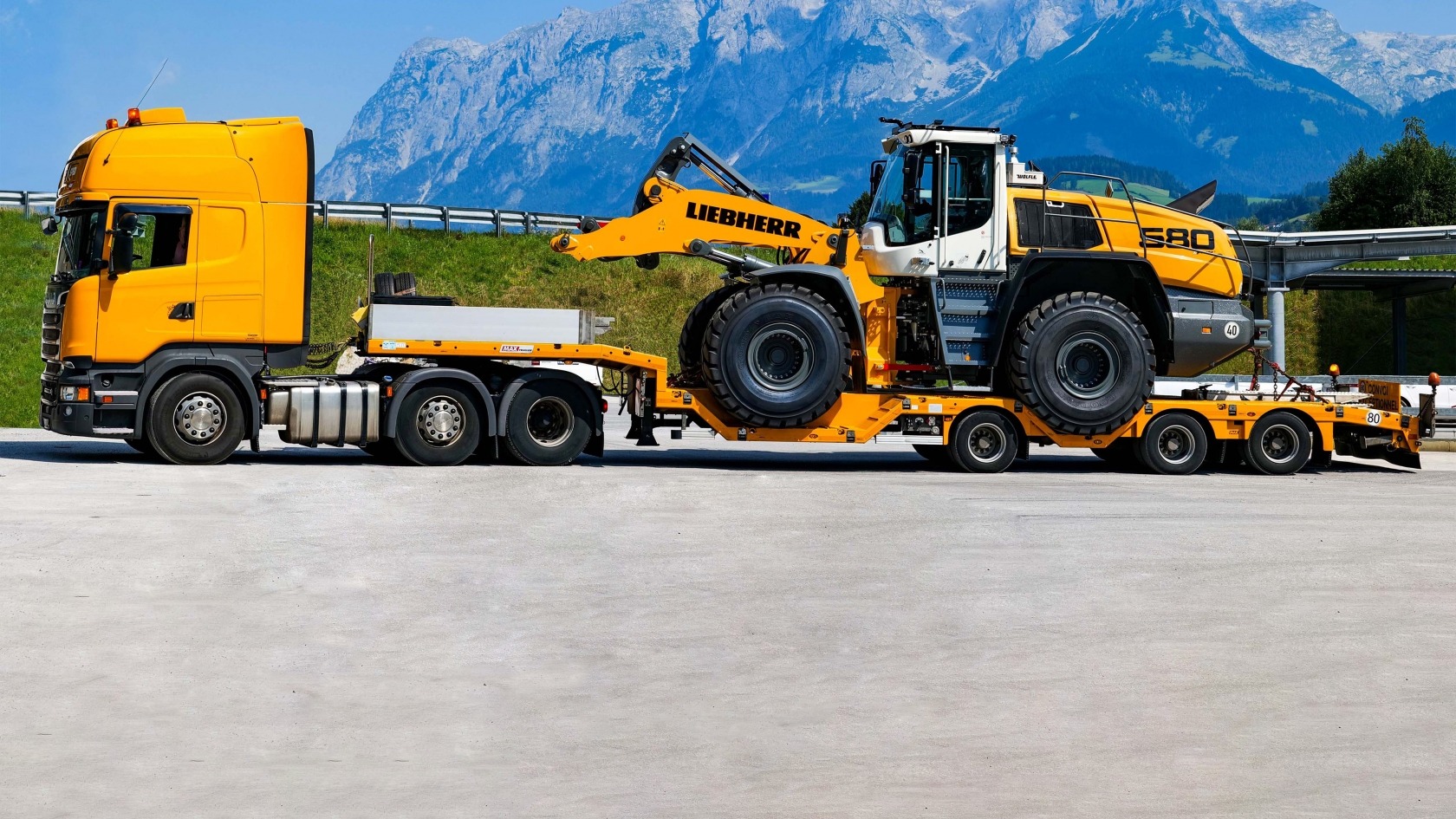 Product
MAX100 semi-trailer
Your all-purpose semi low loader
Looking for a versatile semi-trailer solution to take your day-to-day transport business forward? Discover our allround MAX100 semi-trailer with 2 to 6 axles.
The MAX100 is an excellent low loader for diverse uses. Its well-thought-out set of features include 17.5" tires which ensure a very low transport height.
You can equip your semi-trailer either with friction-steered axles or easily maneuverable, hydro-mechanically steered axles.
To give you flexibility in loading, the platform can be single or double extendable up to an additional 13,300 mm. All the models come with air suspension, a standard width of 2,540 mm and a fifth wheel height in loaded position between 950 and 1,450 millimeters.
The semi low loader masters different transport challenges within the following segments:
The MAX100 semi-trailer can be utilised in the following areas of use:
Useful features to facilitate your daily work
Single and double ramps
offer easy access.
Image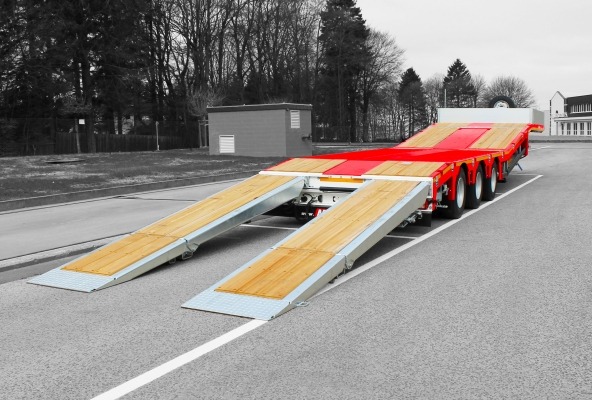 Wheel recesses
allow you to move dumpers and wheel loaders in a height-optimized way.
Image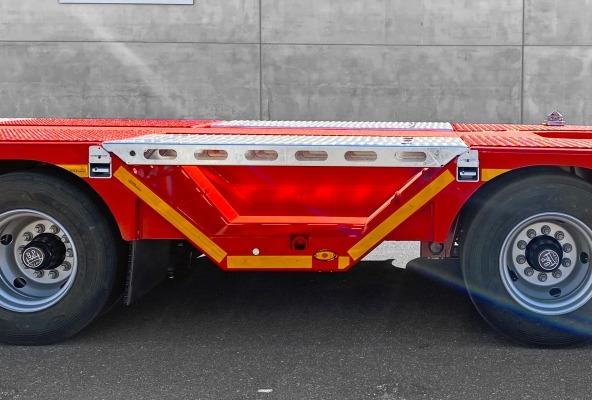 An hydraulically lift- and lowerable platform
allows you to load machinery onto the gooseneck.
Image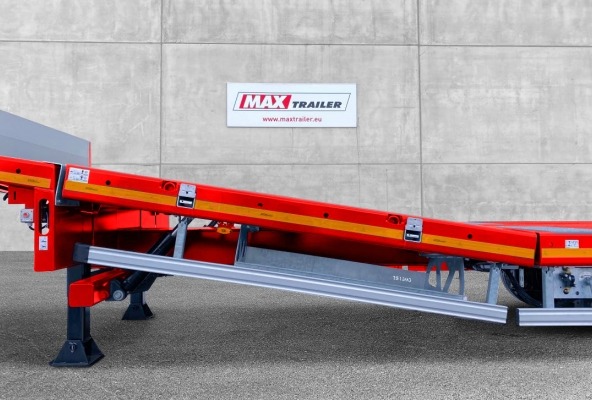 Lashing rings ensure optimal load security.
The loading platform contains several lashing rings which are foldable inwards and outwards.
Image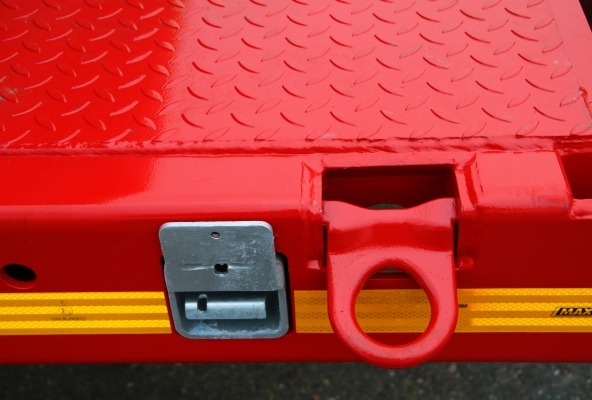 An excavator trough
is optionally available to ensure a height-optimized transportation of excavators.
Image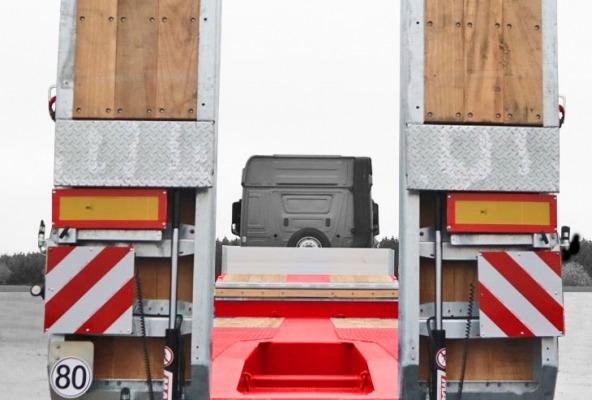 An integrated flip-tail ramp
gives you more options for the rear loading process of different machinery with tires.
Image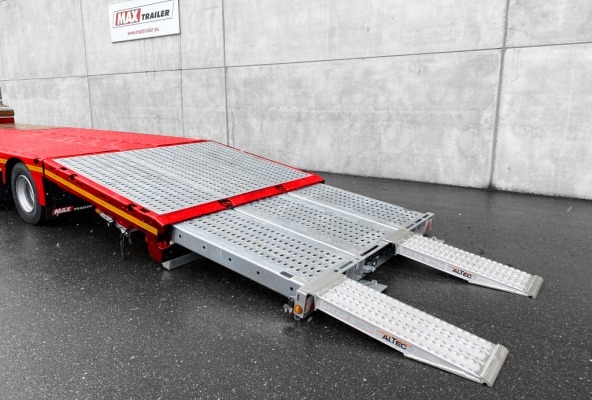 See our semi-trailers in action