Image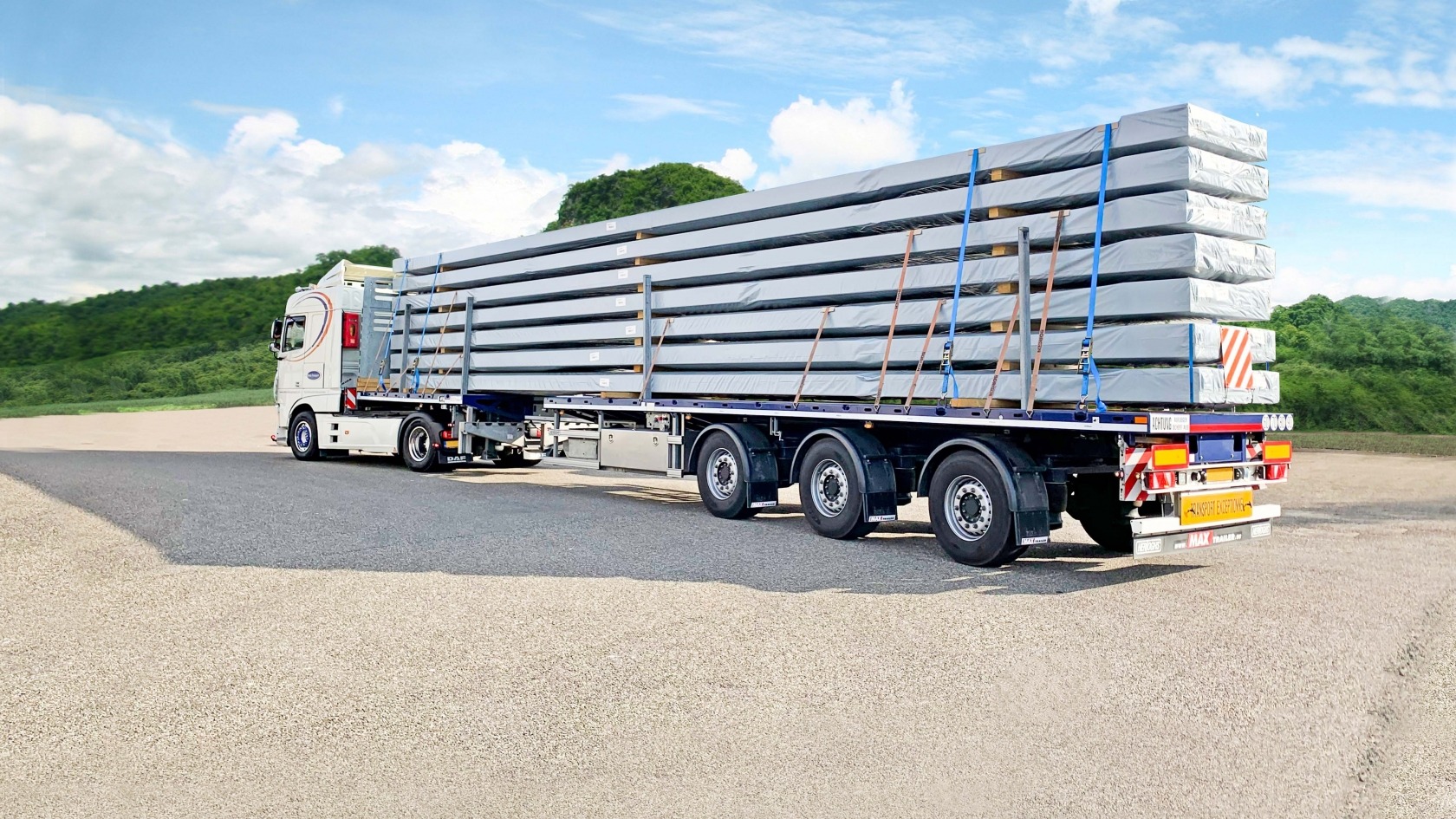 Product
MAX200 flatbed trailer
17,5", 19.5" and 22.5" tires
Your flatbed semi-trailer for long loads
Whether you are hauling long steel elements, concrete precast beams or long industrial goods, MAX200 flatbed trailers make your mission easier.
With the MAX200, you can extend the length of the loading platform from the basic size of 13,600 mm to max. 29,800 mm into the double extendable version.
The flatbeds have a low tare weight and they are robust and easy to maintain.
You can also choose this vehicle with hydraulic power steering system. This feature makes your flatbed extremely maneuverable and helps you master tight corners or convoluted entrances effortlessly.
Have freights with a large volume? With a low loading height of 990 mm the MAX200 can support you in the process.
All models have air suspension and a standard width of 2,540 mm.
The flatbeds work within the following segments: 
The MAX200 flatbed trailer can be utilised in the following areas of use:
Useful features to facilitate your daily work
The headboard
of the vehicle, which is certified to Code-XL, can withstand a load of 20,000 daN.
Image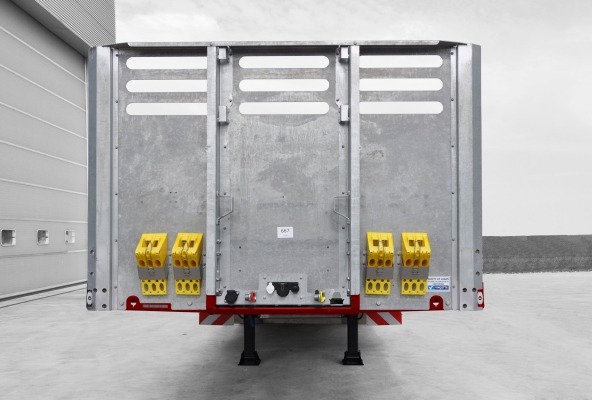 Single or double extendable
loading floor enables different loading lengths.
Image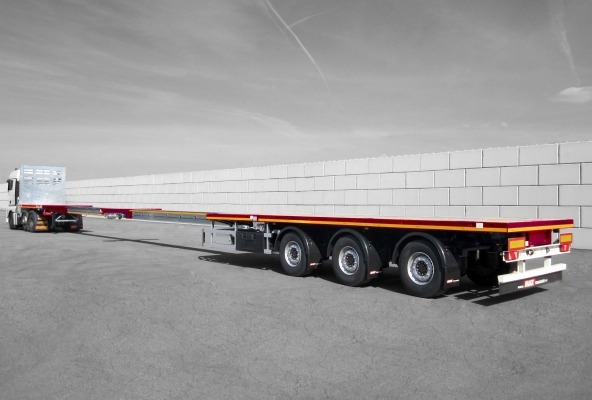 A version with low construction height
with 17,5" and 19,5" tires helps you to transport higher loads.
Image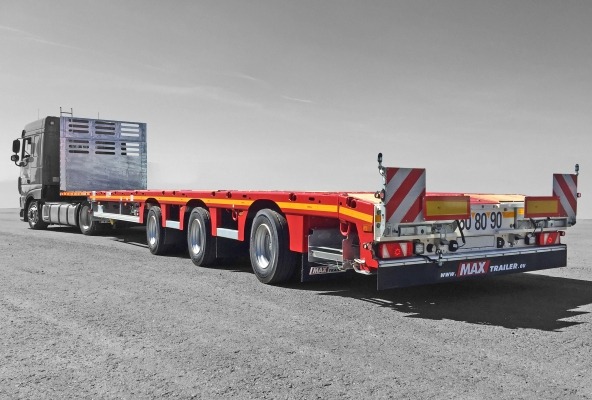 2,50 m alu stakes
for the transport of long and short logs.
Image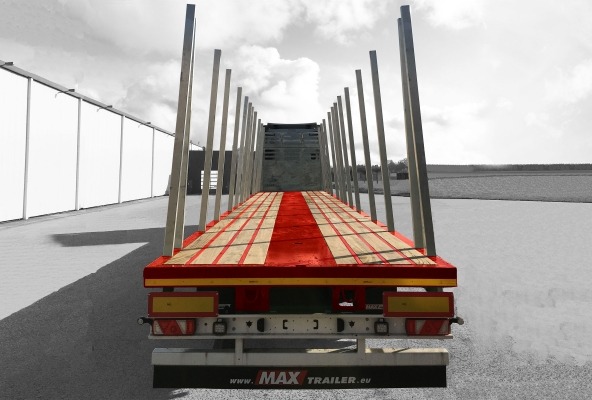 An integrated flip-tail ramp
gives you more options for the rear loading process of different machines with tires.
Image
Lashing rings
ensure optimal load security. The loading platform contains several lashing rings, which are foldable inwards and outwards.
Image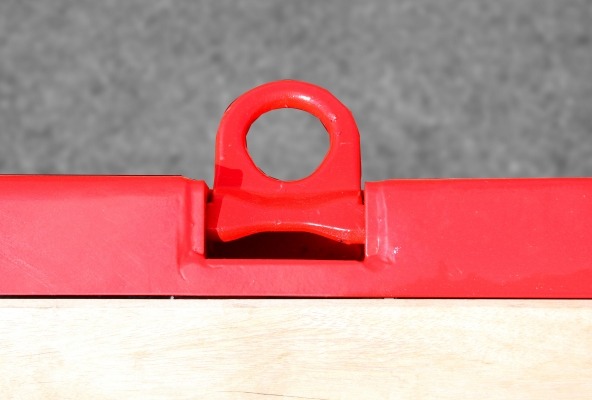 See our flatbed trailers in action