Image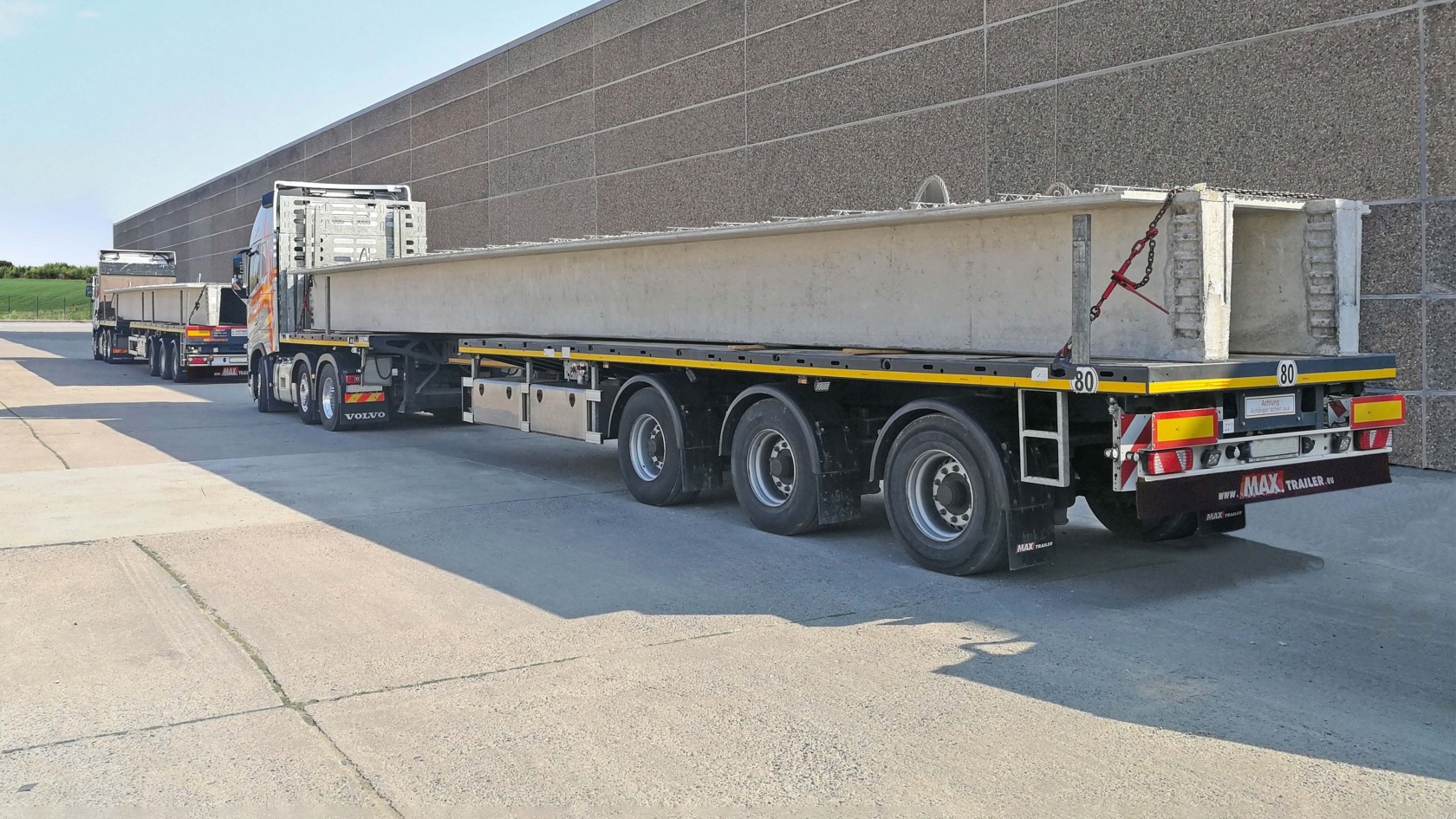 Area of use
Finished parts
Concrete, timber and steel
Made of concrete, timber and steel
Finished parts represent a specific field within the special transport business. Those components are made of concrete, timber or steel.
You certainly also know the challenge: for the construction of industrial halls and office buildings, it is common to use prefabricated construction elements.
They are long, they are bulky - a specific challenge to master.
Precast concrete parts are also involved when erecting whole blocks of residential homes.
A higher level of quality is achieved by means of this principle, as the individual elements are linked together under controlled conditions instead of outdoors.
Whether using extendable low loaders or flatbed trailers, our MAX Trailer vehicles impress due to the operating ability and efficiency when it comes to transporting these types of prefabricated parts and long materials.
Image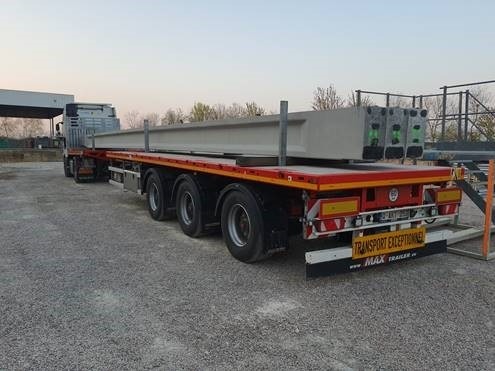 Our trailers used in finished parts