Image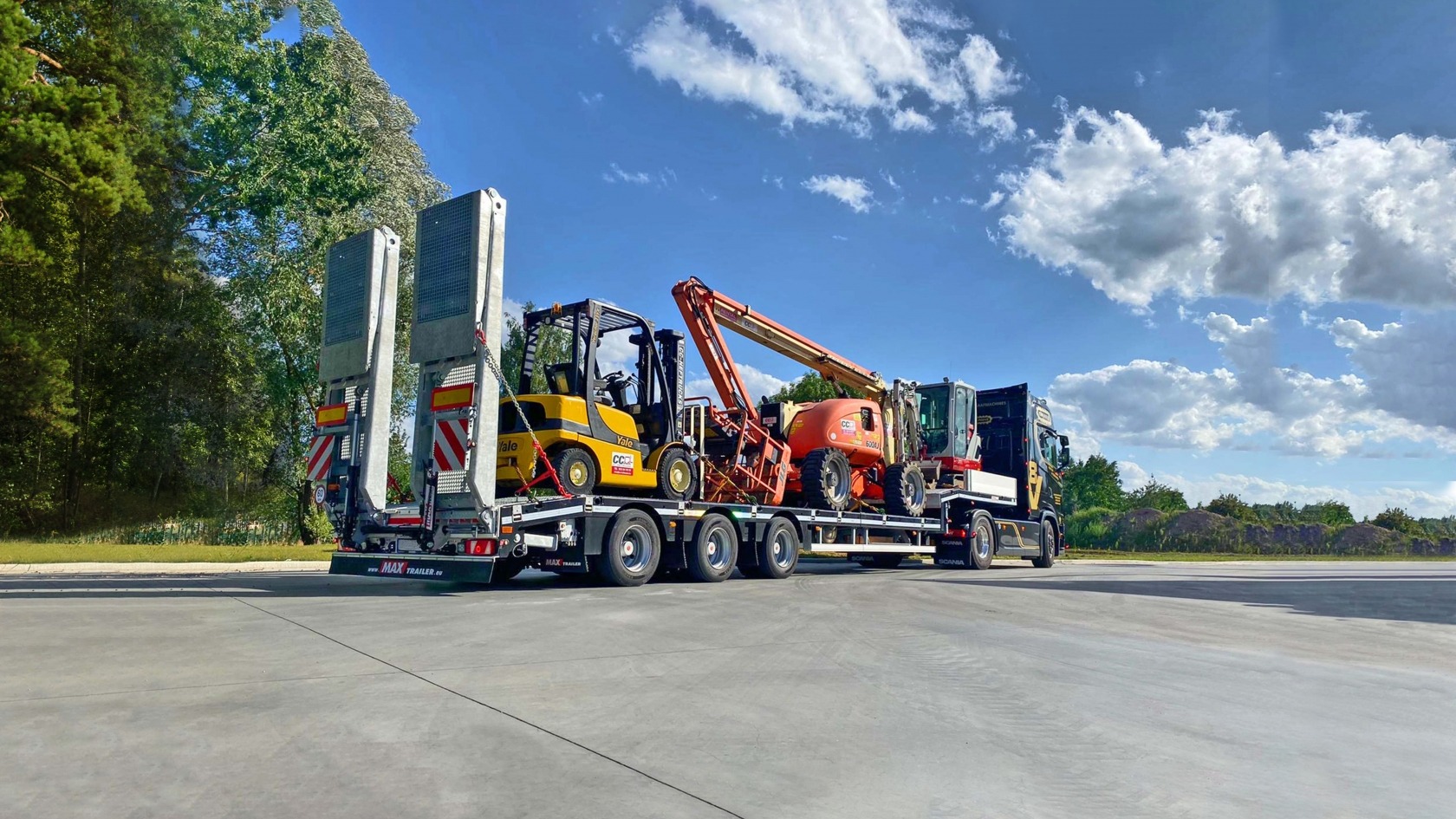 Area of use
Lifting equipment
Trailers in lightweight design
The world of lift & access
Lifting technology includes all technical measures to offer the vertical movement of loads and persons. The hydraulic loading floor allows driving up onto the gooseneck.
As you see in your daily work, mobile lifting and height access technology is quickly and flexibly usable.
The aims are high in this field. Various equipment ensures smooth operations at great heights.
Does your company focus on transporting lifting equipment such as work and telescopic platforms, crawler platforms, roller lifts, scissor platforms, forklifts or telescopic stackers?
Then, a semi-trailer from MAX Trailer in lightweight design is the ideal working equipment.
Our vehicles with hydraulically liftable loading platform are the specialist for transporting lifting equipment.
The semi low loaders are equipped with many useful options, especially aimed to transport access platform equipment.
Image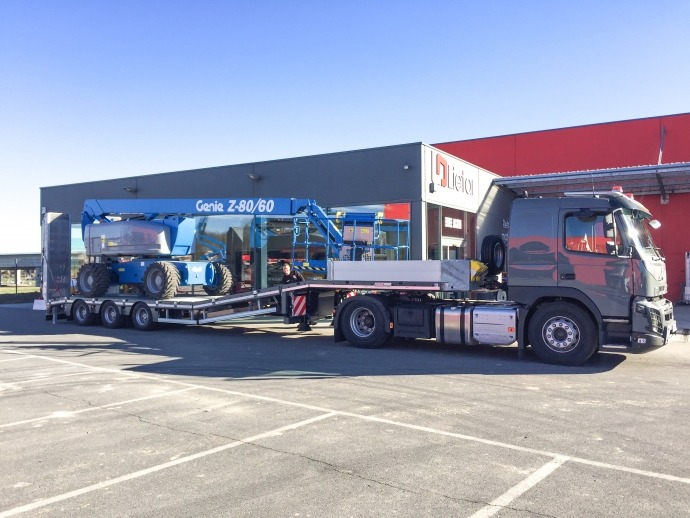 Our trailers used for lifting equipment