Image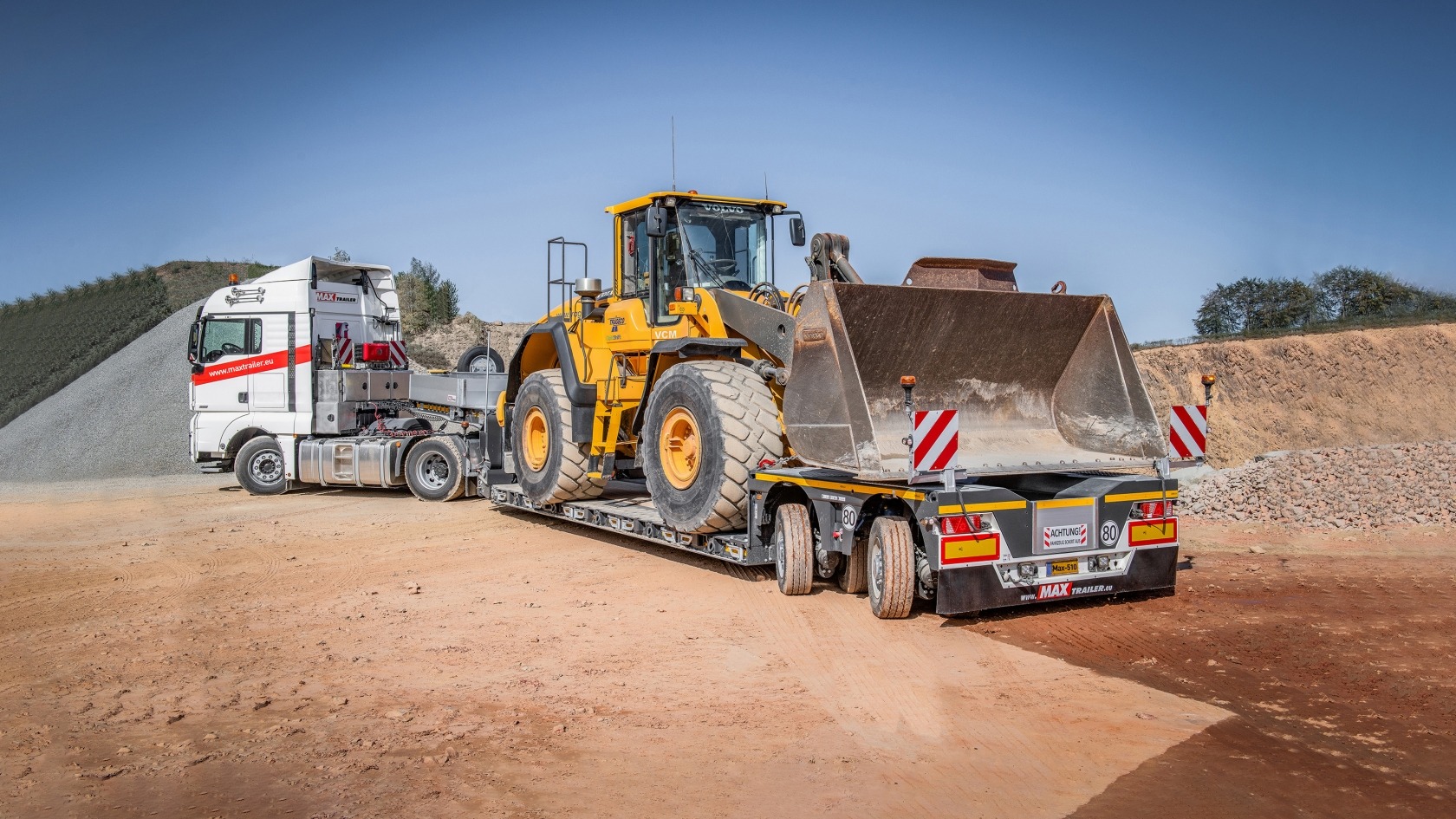 Product
MAX510 lowbed trailer
Pneumatic or hydraulic suspension
Your lowbed solution when height matters
Do you aim high? The MAX510 lowbed proves to be the suitable means of transportation when every millimeter counts. You can also supply your vehicle with pendle-axles.
The MAX510 features a low loading platform and a bogie with 2-3 axles.
Your MAX510 is easy to load from the front thanks to the removable gooseneck.
If needed, the loading floor is extendable for more flexibility. 
Additionally, you can benefit from the proven pendle-axle technology for this version.
All the models are set on a standard width of 2,540 mm, except for the pendle-axle variant that has a width of 2,740 mm for the 3-axle version.
You can use the low bed within these fields:   
The MAX510 lowbed trailer can be utilised in the following areas of use:
USEFUL FEATURES TO FACILITATE YOUR DAILY WORK
The removable gooseneck
allows you to load machinery easily from the front side of the lowbed.
Image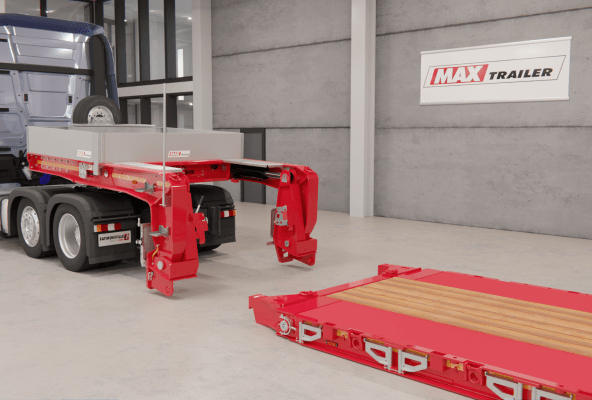 Pendle-axle technology
enables perfect maneuverability thanks to a 60° steering angle.
Image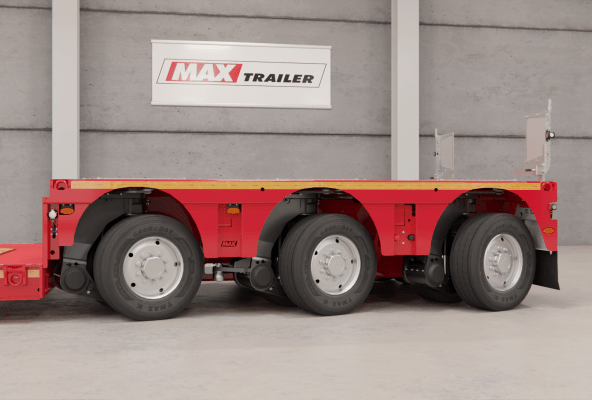 The lowbed with pendle-axles
offers a 600 mm stroke to overpass obstacles.
Image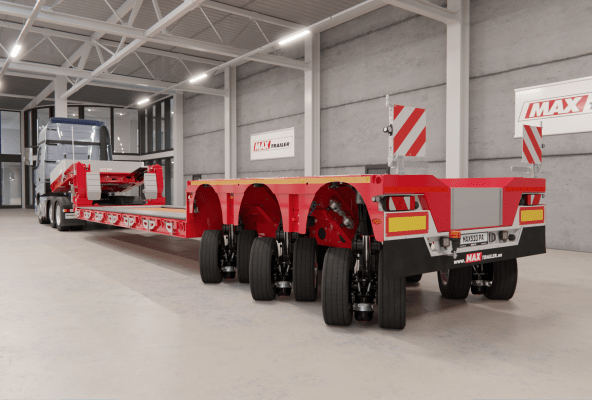 The low construction height of the loading platform
helps you to transport higher loads.
Image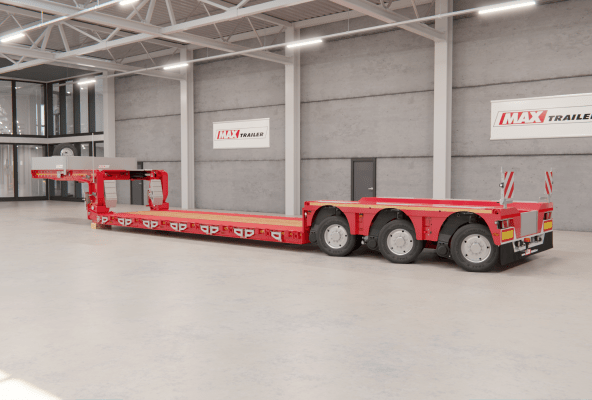 An excavator trough in the rear bogie
allows you to lower the excavator arm.
Image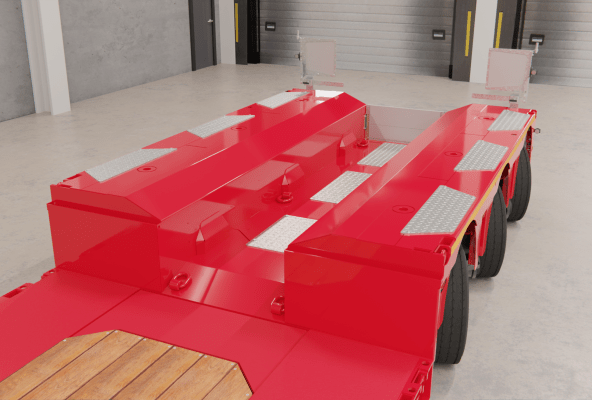 Lashing rings ensure optimal load security.
The loading platform contains several lashing rings which are foldable inwards and outwards.
Image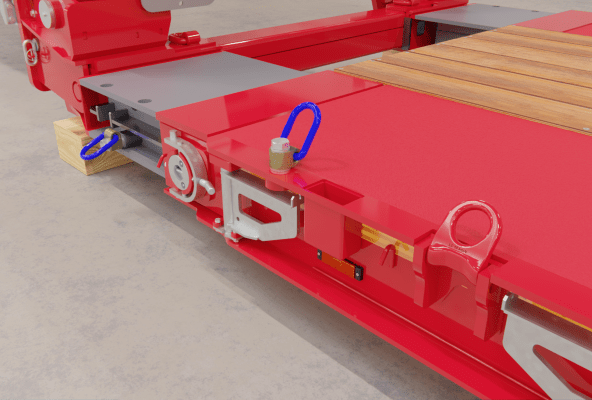 See our lowbed trailers in action