Image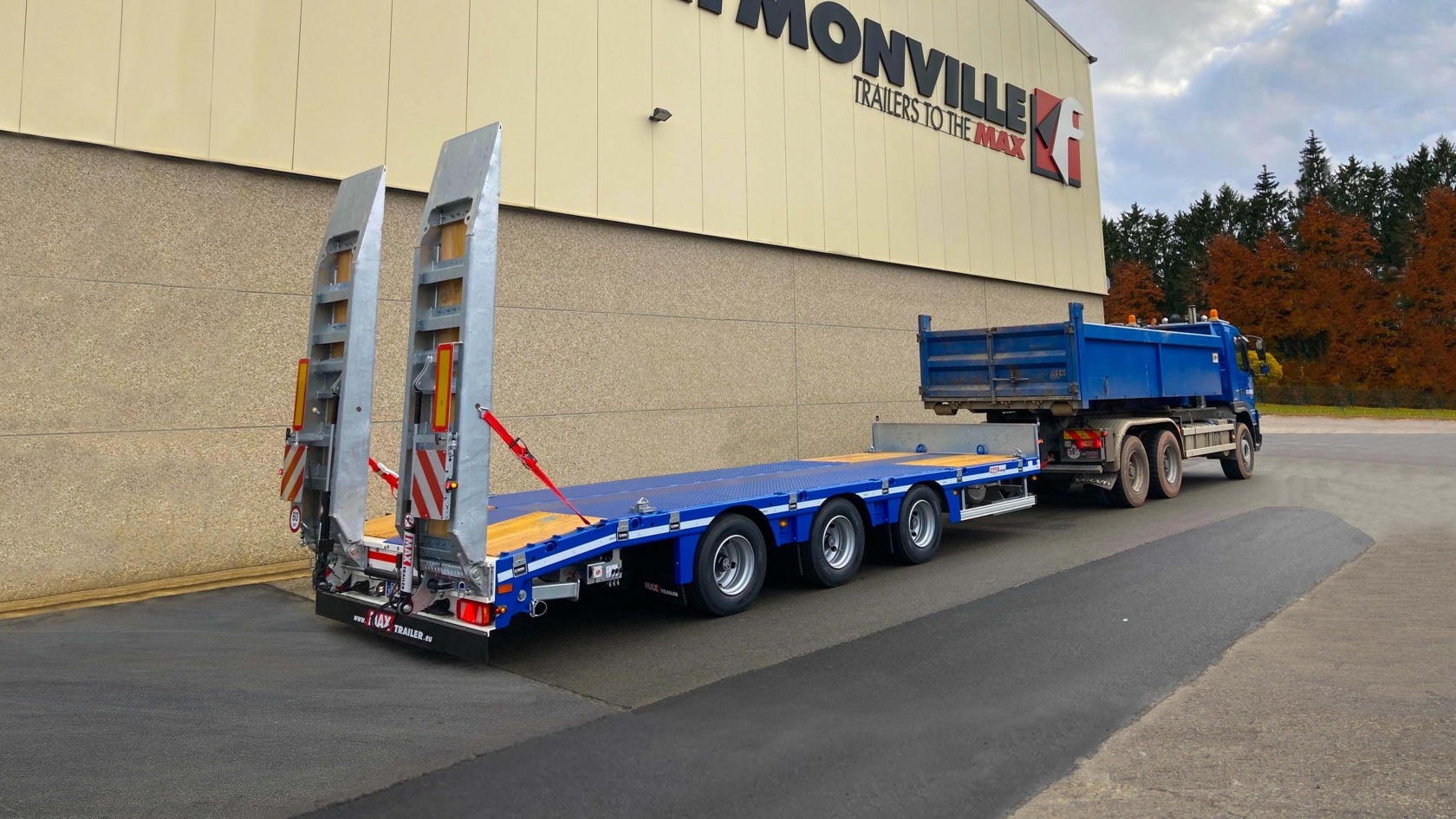 News
Bonten with a blue newcomer
For its building missions
A trailer for construction machinery
The Bonten SA construction company can already look back on 75 years of successful history.
For its building missions, a new MAX300 trailer will appear now on the different sites.
Bonten counts on a 3-axle version with solid ramps, outriggers and container locks for a maximum flexibility in use.
All the best with this blue-painted construction allrounder.