Image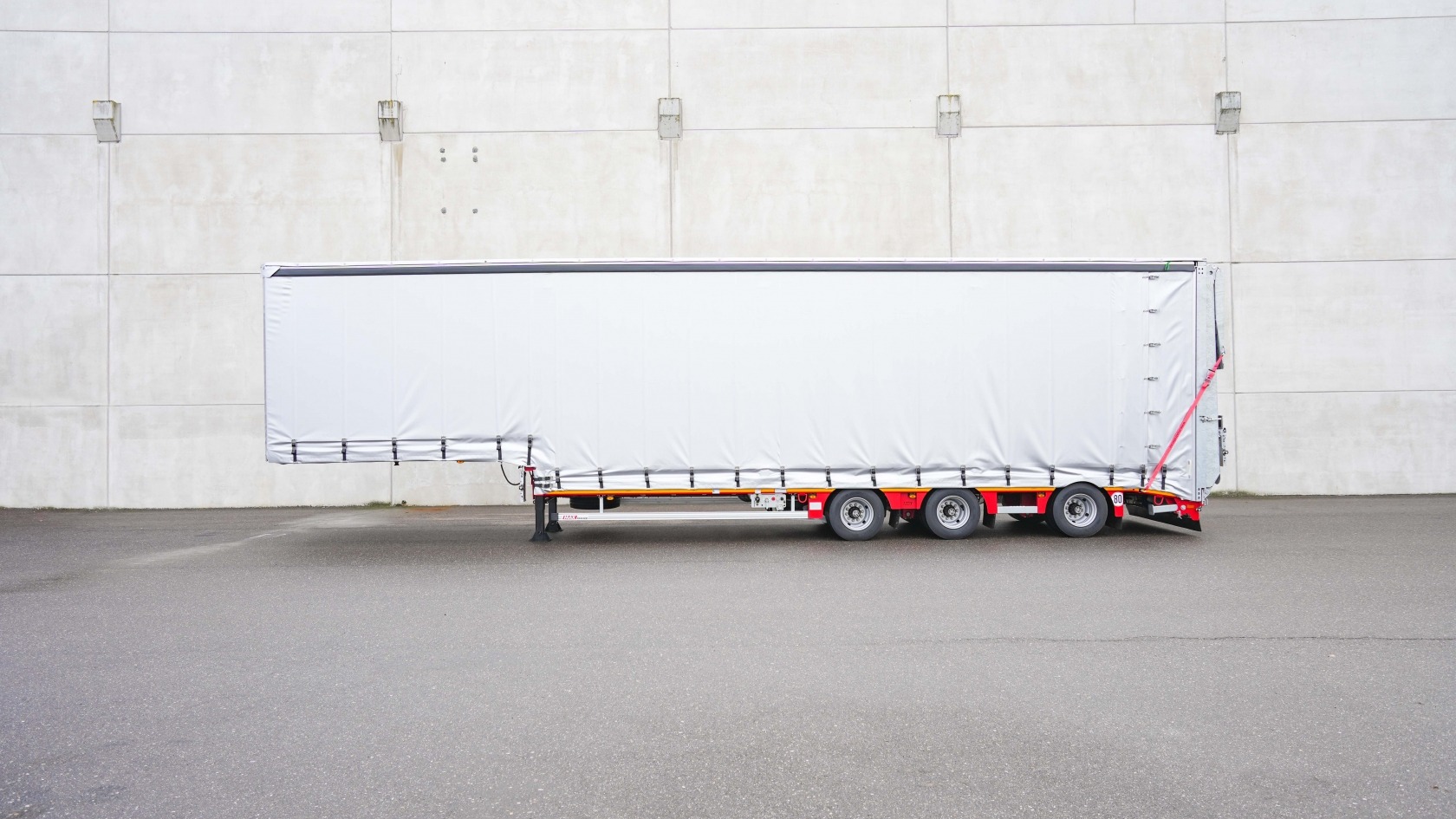 News
New! The MAX100 with tarpaulin body!
With or without hydraulically liftable platform
Width-adjustable corner stakes
News from the modular system
The MAX100 semi-trailer series is extended by another option: the tarpaulin structure!
The product variety at MAX Trailer has always been constantly driven forward. The MAX100 semi low-loader with friction-steered axle is now also available with a tarpaulin body.
This concept offers the advantage that the loading area is freely accessible from all sides. This allows quick and easy loading and unloading, while the semi-trailer always remains covered. The sliding tarpaulin can be opened quickly to load the cargo either via the 1,250 mm wide double ramps or sideways if required.  
Thanks to the tarpaulin structure, the freight remains dry and clean and is fully protected against all weather conditions. The tarpaulin also provides optimum bulkheading against splash water on the motorway or falling rocks on construction sites. Lifting vehicles, machines or industrial parts remain untouched and reach their destination in immaculate condition. 
The MAX100 with tarpaulin structure also offers the optimum conditions for goods that are not to be transported visibly. 
Width-adjustable corner stakes provide the necessary flexibility and simplify loading from the rear of the semi trailer.
For example, in order to drive work platforms or other vehicles onto the gooseneck, the MAX100 can be equipped with a hydraulically lift- and lowerable loading platform on request.
Image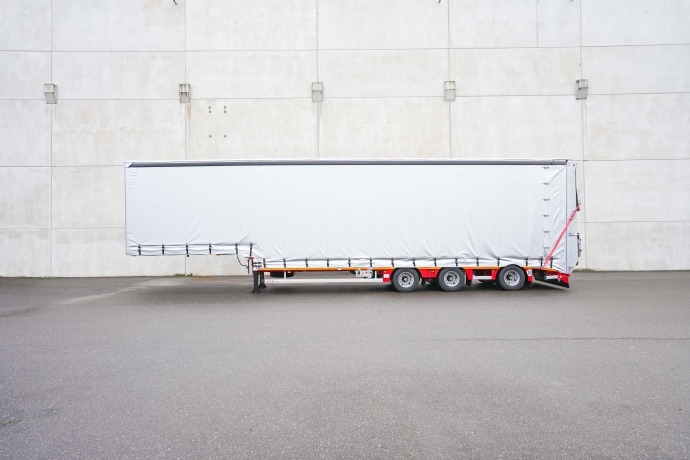 Image
Image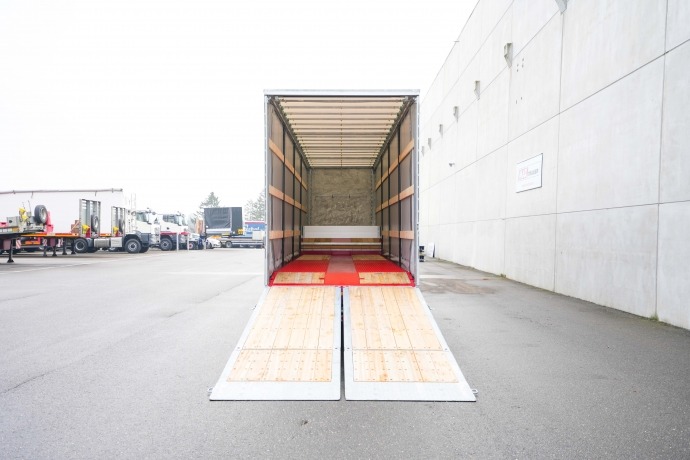 Image